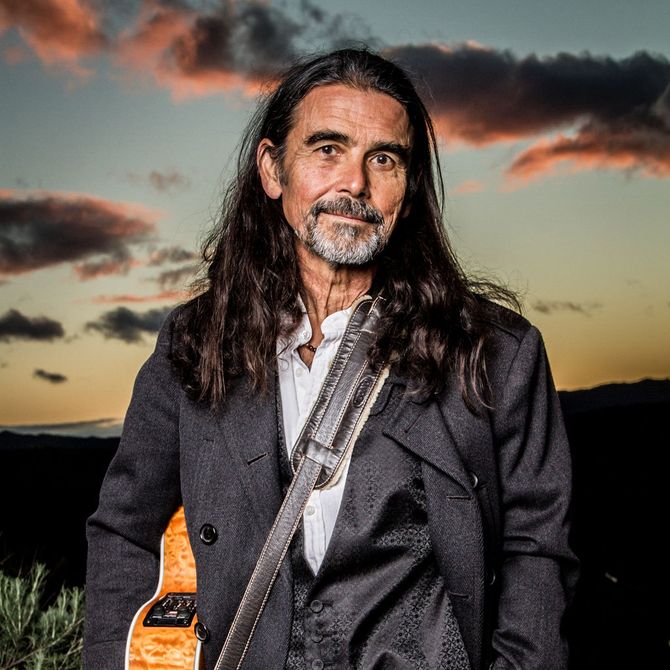 Authentic Thoughtful Intimate
Jess Wayne has risen swiftly among a new generation of singer songwriters that bring full consequential lives and experiences to their music. Grounded in the roots and breadth of Americana, Jess transcends musical boundaries with songs and stories of the heart and soul, mind and spirit. Songs that transcend easy categorization yet are immediately familiar, by an artist that knows that life can be complex, messy, muddy, simple and beautiful, all at the same time.
Electric Bourbon Folk if you will or imagine Van Morrison (not angry) and John Mayer weaving tunes together. Both No Depression and Paste Magazine say Jess Wayne's songs are "stunning." The Nashville Music Guide said his songs are ""smooth, cohesive ... deep and chart worth collection of old school retro Americana gold." But, the music is hard to stuff into one box -it's a fusion of "Modern Folk, Blues, easy Jazz and a dash of Americana" with "wisdom and honesty."
After a life of performing as a singer, modern dancer, actor, musician, professor and lawyer, the songs are thoughtful, poetic and intimate --reflecting a wildly varied, curious Renaissance life.
Jess, who grew up in Aurora, Colorado, and went to school in Boulder, Colorado, now lives in Taos, New Mexico, when he is not touring. His 2019 Infinite Possibilities Tour took him to the Flagstaff Folk Festival and other dates in Arizona and Colorado as well as concerts in the Czech Republic, Germany, Netherlands, England and the famous Belladrum Festival in Inverness, Scotland.
Stuns ~No Depression       Blissful ~Paste Magazine
Stunning ~The Independent Spotlight       Fascinating ~Brett David Stewart
 Thought Provoking ~CMuse       Wisdom and Honesty ~Huffpost
Molten Hot Concoction ~Nashville Music Guide
"

the essence of life's complexity, for people who know that life is sometimes messy and muddy, yet simple and beautiful all at the same time… wisdom and honesty…" - Eileen Shapiro
"

As many moments of blissful beauty as there are of thought provoking, real-life reflection" - Rebecca Cullen
"

thoroughly, entirely, contemporary adult rock at its purest...transports a listener to a candle-lit wood clapboard tasting room off of some lazy old road in the middle of nowhere" - Jake Tully
— Moxipop
"

Jess Wayne Stuns with Debut... one of the most impressive and notable records of 2016" - Emily Hinde
"

molten hot concoction of smooth jazz, contemporary folk, and cool blues that bring out the Americana "storytelling"" - Sherryl Craid
"

blissful combination of modern Folk, Blues, easy Jazz and a dash of Americana... stunning debut." - Louise Parker
— Paste Magazine
Press Photos - click image for hi-res